Airline Hassles to Get Worse in 2008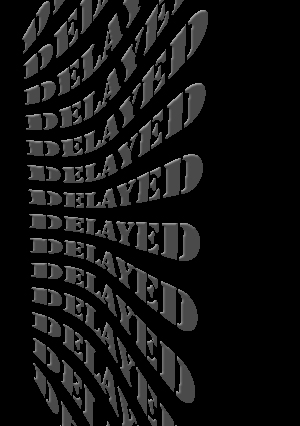 Despite the best efforts of the airline industry, there are still several compelling reasons to avoid travel – especially for 2008. Scott McCartney reports in the Wall Street Journal, (subscription required) what he's been hearing from airline executives.
Here's a summary why I'll be doing more conferencing (Audio, Web, Video) this year and maybe a few notes about why you should too:
Unreliable.
Bad weather affects every transportation network and airlines are particularly vulnerable because bad weather in Chicago or Dallas ruins the whole country. For example, AMR and United had poor records of ontime arrivals in the period December 21 through January 5 – only 55% of AA and United flights arrived ontime, with more than 20% arriving 45 minutes or more behind schedule.
United canceled 7% of its schedule due to weather, 10.5% on Christmas Eve and 23% on Christmas Day.
Labor Disputes.
Airlines have seen better financial days and the cost cutting is wearing thin on overworked, underpaid unionized employees. Customers are noticing it. The seat coverings are getting frayed, broken audio interfaces aren't being replaced, and the squeeze is on to devalue those travel points we've been hoarding. Scott's predicting the potential for work slowdowns or strikes. Yuck.
Fragmenting markets.
New market entrants are focusing on TV entertainment, common up-to-date fleets, personalized experiences and coast-to-coast flights to/from secondary airports where the congestion isn't and where the bad weather in the middle of the country doesn't affect ontime arrivals. JetBlue is a case in point. The Flightstats.com report for AA, United and JetBlue ontime for the past week is 71%, 73% and 77% respectively. JetBlue may have fewer flights (about 10% of United's flights) but it gets the few it has at the gate when they said they would. Both AA and United's canceled flights were all in/out of Chicago or Dallas.
Airport Security.
Need I say more?
This post has already been read 0 times!
Edit