Asterisk Users: Mobile UC Potential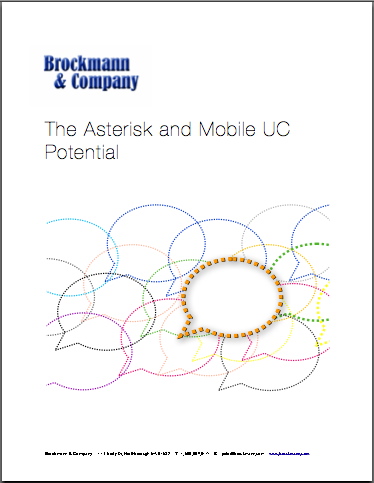 Asterisk is growing, but is mobile UC part of the future for Asterisk?
If mobile UC is not part of your Asterisk implementation, then it should be as this report shows.
This report reviews the specifics of how mobile UC is deployed among Asterisk users. As part of the Mobile panel composed of 349 business users from around the world, the best practices of Top Performers are compared to Asterisk users. Recommendations for improvement in technology, organization and processes are discussed.
Asterisk users have very high expectations for the adoption of mobile communications in the coming year – 80% expected consumption of mobile communications to increase in the coming year. But merely adoption of the technology is not enough to generate higher business results – mobility must be integrated into the business value-creating workflows and processes of employees.
That's where our analysis and recommendations present the greatest opportunities to improve business performance for Asterisk users. Integrated mobile UC implementations lead to higher revenue per employee, higher customer satisfaction and higher employee satisfaction fundamentals that will be key to successful participation in the much-anticipated economic recovery.
Related report: Beyond UC: How Mobile UC Changes Business.
This post has already been read 0 times!
Edit