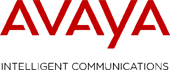 ACE is middleware that coordinates the interactions between SIP processes such as voice communications servers (CS1000 or Avaya CM) and packaged or custom business applications requiring SOAP-style messages and workflows. Nortel Agile Communications Environment, now called Avaya Communications Environment is one of the best new communications products introduced since 2008. The ACE comes from the formerly known as Nortel enterprise communications unit and is capable of truly unifying communications and business processes.
In a recent webinar for analysts, Sajeel Hussain, Director of Product Marketing reviewed the features and futures of the ACE. The idea is to provide a common open platform for application integration and development of new classes of applications that tightly couple real-time human communications, enterprise data and business logic. Customers get a DVD with software and have to purchase 2 servers and user licenses that typically cost $10-12,000 for server licensing and $50-$100 per user for runtime applications.
The range of pre-packaged solutions include:
Hot Desking – using a web interface to control your call flows.
Mobile Cost Optimizer – applying least cost routing to BlackBerry devices.
Event Response Manager – on certain events occurring, selected persons (named or based on some assignment) are contacted and put together in a conference call.
Microsoft Office Communications Server Integration – click to call.
IBM® Lotus® Sametime® Integration – click to call.
Web Browser Add-In – turns web telephone numbers into URLs so users can click to make calls.
Developer Toolkit – APIs for creating applications quickly.
Message Drop and Message Blast APIs – a portfolio of functions.
Minimum requirements to benefit from ACE include CS1000 4.5, Avaya CM 5.2.1, Microsoft OCS R2 or Lotus SameTime 8.5.1.
This post has already been read 0 times!
Edit