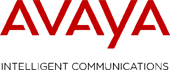 The private equity-owned Avaya offers a comprehensive and largely home-grown approach to mobility and mobile UC. In a briefing earlier this week with Bill Zakowski, the company's broad implementation was shared with mobileUC.net, introducing several layers to address a broad set of needs.
Key capabilities include:
Extension to Cellular – this entitlement feature has been around since Communications Manager version 2.0 (2004). Administrators activate the service on the Communications Manager for users who then use the TUI (telephony user interface) to turn the service on or off or define the specific mobile telephone number that is activated. The service is a simultaneous ring service with mid-call DTMF control to activate further call handling options such as call transfer or call park. Extention to Cellular works with any mobile phone and is thought to be engaged by a high proportion of Communications Manager implementations. Future releases of Communications Manager will allow the company to actually determine the activation rates of this 'included' service. Voicemails are left on the enterprise voicemail system when calls ring on the mobile but are unanswered, and not on the mobile device.
one-X® Mobile – is a simple mobile device client software to provide control of enterprise telephone services without using the DTMF interface.  Based on Avaya's 2006 acquisition of Traverse Networks, the key mobile UC features include enhanced call routing so users can route incoming calls according to the user's schedule, location or via quick entry feature, VIP screening of call information and visual voicemail integration with the Avaya Modular Messaging server so users can see their voicemails and select to review the ones of interest, in their chosen sequence as opposed to the classic of first in-first out. The one-X Mobile client also enables search of the corporate directory and click to call a user, which is a feature that is regularly valued very highly. The one-X Mobile client is supported on a wide array of devices including Windows Mobile, BlackBerry, iPhone, Palm, J2ME and WAP-supporting devices. Here is the complete list of supported devices.
one-X® Portal – is the web interface for self-administered call logs, voicemail controls and feature activations for one-X Mobile users. One-X Portal includes access to the server-driven thin-client softphone which provides a users' complete buddy list, telephony presence states (onhook/offhook) including integrated publishing/subscribing of states reported in/to the Avaya Aura Presence Server or the Microsoft OCS, without requiring any. Works with IE, Firefox and Safari browsers.
one-X® Communicator – announced in May 2008, the one-X Communicator is a feature-rich SIP or H.323 softphone for Windows users on Communications Manager with presence, desktop video communications capability determination and initiation and user-selectable location state. Integration with the company's Meeting Exchange audio conferencing server provides the list of attendees in the conference bridge, visually presents the new arrivals and provides a visual cue to identify the person speaking in real-time. Moderators can identify noisy lines and music-on-hold and can take corrective action such as muting or dropping the noisy caller.
one-X® Speech – is an extension to the Avaya Modular Messaging server release 5.0 that implements the text-to-speech service. Users can call up the service and order up the 'reading of email' where the one-X Speech application reads the users' email to the user. Voice prompts advance the application to the next message or to repeat or to disposition the message by forwarding it or replying to the email. A useful application is to provide the transcript of voicemail recordings. Fortunately, the service will insert ? in places where it did not understand the spoken number or word in sufficient detail. This is particularly useful in work profiles where the user is in frequent meetings where the occasional and discreet glance at a mobile device or 'thumbing' of a reply message won't distract the other meeting attendees. (Think lawyers in client meetings). Although the one-X Speech service cannot provide transcription into common databases yet, like a sales person calling in their record of a client meeting for entry directly into a sales force automation application, it can be controlled via spoken words to manipulate email or voicemails, initiate calls and manage them by forwarding, transfering, holding and so on as well as access the corporate directory.
Avaya has also formed a premium technical and joint-sales relationship with Divitas to offer a more extensive dual mode service that leverages the Communications Manager for SIP-based call control, mid-call features using DTMF and presence federation with Avaya-managed IP phones and one-X clients. The relationship also leverages Divitas integration with the Modular Messaging server and the corporate directory implementations so Divitas dual mode users can see their voicemails visually, can get message waiting indication on their mobile devices and can initiate calling directly from the searchable corporate directory.
Pricing-wise, Avaya has created a UC All Inclusive license bundle incorporating the licenses for Avaya one-X® Mobile, Communicator, Portal, Microsoft OCS or Lotus Sametime integration license, Speech, VPN remote (for deploying your IP phone at home) for $50/seat if your company has the Standard Edition UC license which lists in the US at $165/seat, or is included if your company has the Enterprise Edition UC license, which lists in the US at $265/seat. Of course, prices may change at any time, dealers may sell for less and prices in other markets may be more or less than listed here. Users should check with their local Avaya dealer for details.
Avaya Aura Communications Manager release 5.0 and Modular Messaging release 5.0 are both requirements to engage either of these bundle-pricing options.
The core mobile UC goals of:
Single number through suppression of mobile numbering and including enterprise voicemail
Enterprise features pushed to mobile devices
The natural expectation for visual cues and context-sensitive call management services and features
are all available from Avaya with several add-on capabilities that are not necessarily mobile UC, but are more appropriately segmented and deployed as nomadic UC since they require a PC which would probably be a laptop or notebook computer in a temporarily stable location such as a hotel room or home office. Because mobile phones are so small, they can be and are used in far more situations where users are often actually mobile, ie, in vehicular or pedestrian motion and therefore are better positioned to be the platform of choice for mobile UC software applications.
This post has already been read 0 times!
Edit