Bank Teller Kiosk as Manual Banking Machine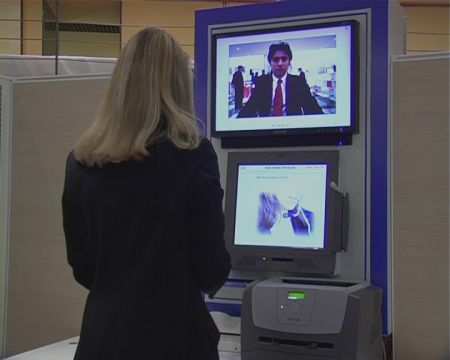 I suppose with the proliferation of Automatic Banking Machines over the past three decades, the humble teller has been relegated to a less than central position in the banking service of the future. All of the debate has been about integrated branches, automated transactions, cross-selling customer relationship management software and systems, but there's not been much of a discussion around enhancing the customers' interaction with the specialist.
IBM Italy proposes a more visually-sensitive and teller-integrated version of the ABM, which I've coined the MBM – manual banking machine. I think it needs a little improvement. Tellers need cameras not just at the customer's eyes, but at the customer's desk to properly witness endorsement of checks or deposits and the like.
This post has already been read 0 times!
Edit