Breaking News – Avaya to IPO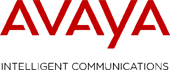 For the third* time in 16 years, Avaya will be going public to sell $1 billion worth of the company (how much of the company that represents is not clear) as announced in a press release earlier this afternoon. Avaya is not the same company you might recall in recent times. It is the combined entity of Avaya and Nortel Enterprise with a much larger sales footprint in North America channels, managed services including telepresence professional services and the recently announced discontinued BCM (transitioning products, channels and customers to IP Office).
The other times Avaya went public: in 1995 Lucent, the equipment manufacturing arm of AT&T was spun out and then in 2000 the enterprise division was spun out of Lucent as the standalone entity, Avaya. At the peak of the last market bull run, Avaya was acquired in a Private Equity transaction in 2007.
This post has already been read 0 times!
Edit