Brockmann HD Video Consumption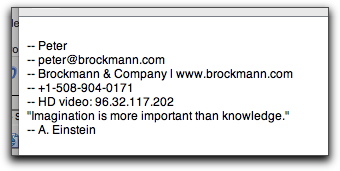 This is a continuation of the blog post published earlier today.
My consumption of HD video services over the past eight months or so has accumulated 34 hours of service in 88 sessions. The average session is 23 minutes long. Although the unit is most often used in client meetings or video-based analyst briefings, I've been doing demonstrations with visitors and testing the setup with various engineering teams.
Now, I even add my video IP address to my email signature block.
This post has already been read 0 times!
Edit