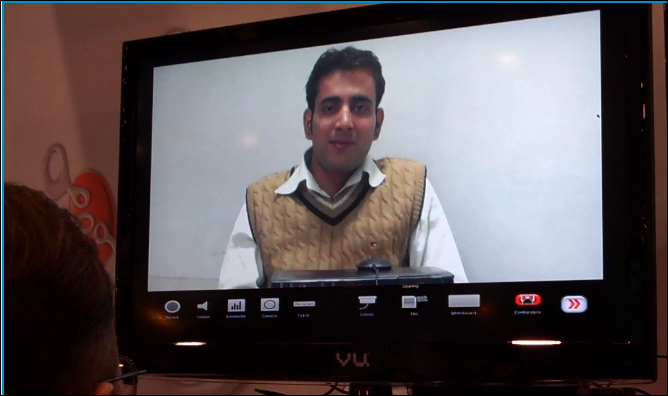 One of the more interesting companies at the show (for me anyways) was the company, Vu Technologies, which was promoting its new service called Vu Tele Presence.
The CEO of the firm, Akash Saraf, was in the booth while colleagues in Mumbai, India and Pittsburgh PA visited in via live telepresence. The service is aimed at small medium businesses, and incorporates recording services, desktop sharing services, HD cameras, monitors, codec, speakers and microphones at a $99/month/site fee. Certainly attractive packaging and price.
The company's scope of technology includes a matrix based color space conversion, advanced forward error correction, use of low level processor libraries as well as parallel programming to leverage the power of multi core processors. Of course, these technologies are helpful in assuring a quality experience in internal or Vu-Vu communications and Akash assured me that in a multi-vendor environment, H.264 is quite good anyways.
This post has already been read 0 times!
Edit