Conferencing in… The Telecom Services Industries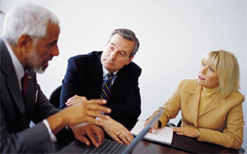 This is part in a series of industry reports on Conferencing.
Here the telecommunications, wireless, VoIP, Internet and cable industry insights on the use and adoption of audio, desktop and room-based video conferencing, web conferencing and face-to-face meetings are reviewed.
Key factors for decisions about video conferencing and audio conferencing are discussed and presented.
This post has already been read 0 times!
Edit