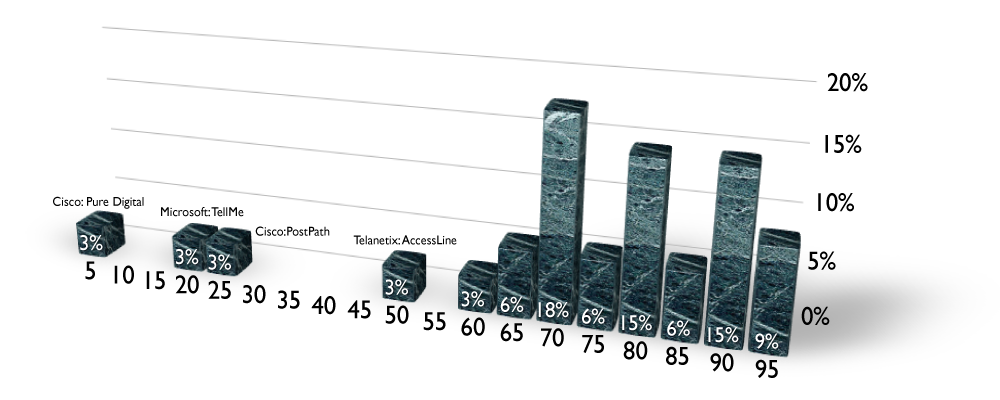 Here's a tally of the Deal Scores we've published these past four years together with a summary of observations. The outliers with the lowest scores:
5% score – Cisco and Pure Digital – buying a consumer electronics business was and is a bad idea for an enterprise equipment company.
20% score – Microsoft and TellMe – buying a hosted voice recognition company didn't seem to fit into the Microsoft core competency.
25% score – Cisco again, this time acquiring PostPath an email server competitor to Microsoft Exchange. Not a fit.
Our analysis methodology tends to reward companies that acquire companies in related markets serving similar customers but adding either new technologies or new channels.
This post has already been read 0 times!
Edit