GDCM Improves Data Center Workflow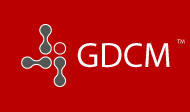 May 7, 2008: I had an interesting audio conference with Daniel Tautges, President of US division of the UK software developer, Global Data Center Management or GDCM. The company created a software product that visually models the data center infrastructure's physical attributes including server location and geometries, power demands, cooling resources and cabling paths and infrastructures.
This capability is designed for data centers with more than 80 racks. Smaller data centers can get by with memory or Excel spreadsheets. Once you get to about 80 racks, the demands for work flow specialization for network, server, electrical and cooling technicians exist and the value of the GDCM product become readily apparent.
Daniel explained that the product is an application running in Microsoft Windows server environments requiring SQL database support. Customers deploy the application on a server and access its services through browsers. Different authentication levels are supported so some can see, others can make changes and others can create accounts.
The link to green is that more efficient workflows and more easily modeled optimization of data centers can only reduce cost, cooling and power demands.
Initial deployment of the application is based on an audit of the data center's infrastructure or importation of existing data. Once GDCM reflects the physical, thermal, network and electrical features of the complete data center inventory, users can simulate changes and study the challenges of managing the complex array of electrical, cooling, network and computing resources. They can more easily develop the complex set of steps to implement server virtualization services, for example.
But the biggest benefits come from faster server installations and shorter service-affecting changes in the data center since there are fewer surprises. As well, the application can be integrated into workflow engines to provide work orders to electrical, server and network technicians. Crystal Reports integration and reporting services are supported.
This kind of systems attribute manager reminded me of my first job experience as a member of the plant and process engineering department at a Canadian chain and automotive cable manufacturer. We had sepia drawings of the entire factory showing services and machine layouts so that we could contemplate on paper changes to the factory floor. I left that company in 1985, so it's entirely likely that they've converted the blueprints to computer files.
Although Daniel has only been with the company since the end of 2007, they have been successful in selling the product into 14 large service providers and data center operations here in the US and in the UK. Software licensing is priced between $170-$250/server.
This post has already been read 0 times!
Edit