IBM Lotus Symphony for Mac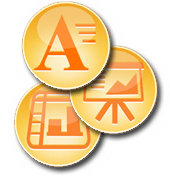 It has been the case that Microsoft products for Mac have been the most profitable software product in the company's portfolio. Now, IBM is adding Apple OS X support to its Open Document Format portfolio – Symphony.
Apparently, support for OS X had been the #1 support request from leading users.
I'm going to try it too.
This post has already been read 0 times!
Edit