I'm Doing an AppleTV Tech Talk in January 2016
So, I applied to the Apple Developer event in New York City on January 12, 2016. It's a Tuesday, 8 am – 5 pm at the Grand Central Station Hyatt Hotel. As I understand it, it's a mini-WWDC, focused in this case on AppleTV.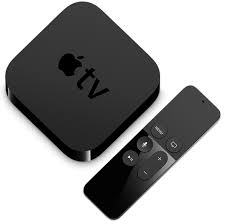 I've done one of these things with Apple before. It was all about the OS X Server, probably in 2005 or 6, when I was first implementing my personal email strategy on a Mac Mini (they were really cute machines back then).
This time, my employer agreed to pay for the travel expense. I didn't really know what it would entail, so I thought it'd be a day trip and only budgeted < $500. That being said, I'm still pretty jazzed to go, and thought I could spend a day or two reading up/watching the WWDC videos/tutorials on AppleTV. Santa helped me get one for Christmas (Staples sells them and I get an employee discount!) for dev.
Now that I know the timeline, yuck, I had to book travel. Train will actually be a red eye. Westwood departure at 10:30 pm on January 11, arrival at Penn Station in NYC at 2:30 am. Anne said, "they'll be late, so expect to arrive at 3:30 am." I think she meant to make me feel better, but it sure sounds awful. At that time of day, I guess I could go to the Apple 5th Avenue store and just hang around until breakfast.
The hard part will be to sit still for hours and hours of sessions. I guess I will sleep all the way home (7 pm departure).
This post has already been read 0 times!
Edit