iPhone and mCommerce Application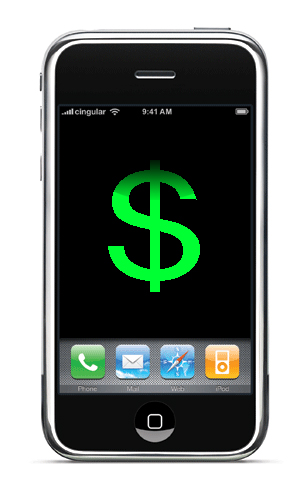 Is this one application that every iPhone ought to have?… credit card processing through the Authorize.net payment gateway. $49.99 buys the software on the iPhone AppStore, (a competitor is coming for $19.99), and the iPhone can be a credit authorization terminal.
The idea is that small business retailers would use the app on the iPhone to process payment authorizations. Sort of like the application on the Symbol devices used in the Apple retail stores. There sales people interact with customers and type up (sometimes even barcode scanning the product codes of items on display) their orders, processing the credit card transaction while an inventory specialist in the back room gathers the right components of the order and brings it out to the customer and sales agent. Except this application actually uses Apple products…
Where's eBay in this? I bet if they did the application, it would be for free, but only work with PayPal, which for many small businesses, is a welcome tradeoff.
This takes my mcommerce thoughts to the other side of the table.
This post has already been read 0 times!
Edit