Is The Internet Addictive?
A growing body of research and professional medical organizations are saying yes. According to the Chinese Health Ministry the Internet is addictive. The lead doctor, Dr Tao Ran studied 4,000 patients and came to that conclusion comparing the various symptoms.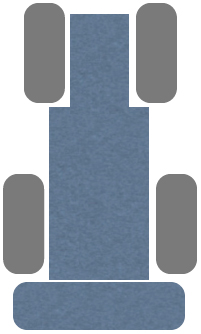 From a personal experience when I was 17, I spent $40 in quarters (some 80 games at $0.50 each), playing a driving game at the Calgary Stampede in Calgary Alberta. It was in grey and white, you had a stick shift (Hi, Low, Reverse), a steering wheel, a gas pedal and a brake pedal. The game made great engine sounds as I shifted, braked and hit other cars or the wall. It was a race track. Man was I addicted. I came out of the 2-hour stupor poorer and wiser.
Ever since, I've avoided slot machines and since I fathered children and had to take responsibility for their education expenses seriously, I've not gambled (much) or spent money on arcade games like that summery Saturday in Calgary. Being responsible, keeping things real is a big issue for many young people, and sometimes, probably 1 in a couple hundred thousand, they fall into a cyberworld and can't get themselves out.
A few years ago, I remember a case of a young man (James Flemons ) that fell into the Dungeons and Dragon world and ultimately committed nasty crimes with the (mistaken) view that the fantasy world was real. There's even an NCIS episode about taking fantasy play too far.
For me, the addictive behavior of playing the game took me to a place where I was not happy with the real life result… and according to one German study, made me a worse driver too. Of course, this makes sense just as flight simulator makes you a better pilot.
This post has already been read 0 times!
Edit