OnRelay OnTrack for Profits

I had a briefing the other day with Marie Wold, the President of OnRelay, which is celebrating its ninth year of operation and is probably one of the earliest innovators in mobile UC. We discussed the state of the business, advances in the market and OnRelay's success in the marketplace.
Originally, OnRelay developed and marketed an IP PBX adjunct application and client software called MBX. The architecture relied on signaling to and from the brand-specific IP PBX (such as Nortel CS 1000) to coordinate the call flows to the mobile client and smartphone running the client software. In 2009, the company decided to focus on service providers and integrated the MBX with a carrier-grade open source softswitch project called sipXecs.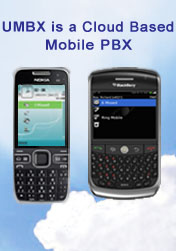 At the time of my previous posting about OnRelay, the company was only beginning to experience commercial results through the new focus area. Since then, OnRelay has continued its focus on implementing cloud-based services for mobile operators to enable mobile UC class services for mobile business users. According to Marie, the company is making great strides convincing operators to join in their service. More mobile operators, more revenue opportunity, more revenue, more profit. Leveraging the IP networks of Verizon Business, network cloud services of Amazon and the multi-tenant capabilities of the sipXecs, OnRelay can establish a service trial with a new potential service provider in as little as two business days.
For enterprise customers that want services to run off their enterprise IP PBX and not with a hosted service design, the service provider uses a [[session border controller]] and SIP trunk to the customer premise-deployed IP PBX to assure consistent and uninterrupted call flow control.
One thing to watch is the focus on devices. Support for Nokia and BlackBerry are great (as shown in the Unified MBX graphic at right) and address the #1 and #2 smartphone devices used by business people, but the solution can't afford to ignore the increasingly popular Apple iPhone and Google Android devices. These classes of devices deserve their own client software version as the market feedback will soon indicate. Otherwise, OnRelay will be available only for a sub-set of the total market and its plans for profitability will be short lived.
This post has already been read 0 times!
Edit