Report on Symphony for Mac – Beta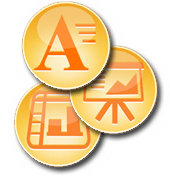 I've used it for a week or so. This is a beta release.
First of all it's a big download at 189 MB compressed, and requiring about 427 MB of storage, although the installer says it needs only 364 MB of storage.
It's one Java application, and runs within a single über-Symphony environment window. So the presentation, word processor and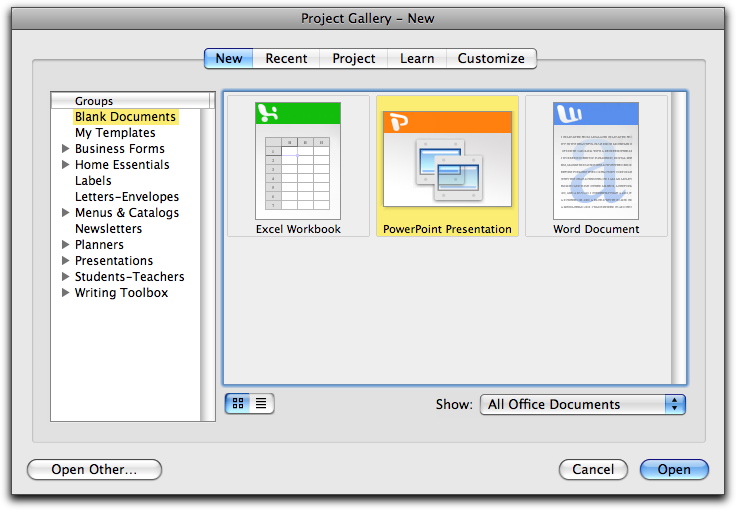 spreadsheet application are true to the original Symphony's goal of being a complete 'office' productivity suite. Of course, Microsoft Office and even the Apple iWork are several applications bundled together with lessor degrees of commonality.
The Microsoft Office shares a common gallery (at right) as part of the application startup. Fire up Word, and pick a PowerPoint template, and it fires up PowerPoint.
The Apple iWork portfolio has a gallery for each of the applications – Numbers, Keynote and Pages – but shares other dimensions. iWork applications share the controls in center and right hand side of the document frame (below). The Inspector provides one click access to a control pad loaded with look'n'feel aspects of

the document, container or object within the document or container – document specifications, organization, paragraph and object handling, hyperlink state. The Media puts photos and audio close by, while colors and fonts defines exactly what they say they'll do.
Symphony is organized so much more like the Microsoft product.
All three portfolios are able to read and save documents as Open Document Format, or as Microsoft Office extensions: .ppt, .doc, .xls, but only Symphony offers plugins and extensions as part of its 'open source' heritage so third parties can extend the application environment to enable new applications.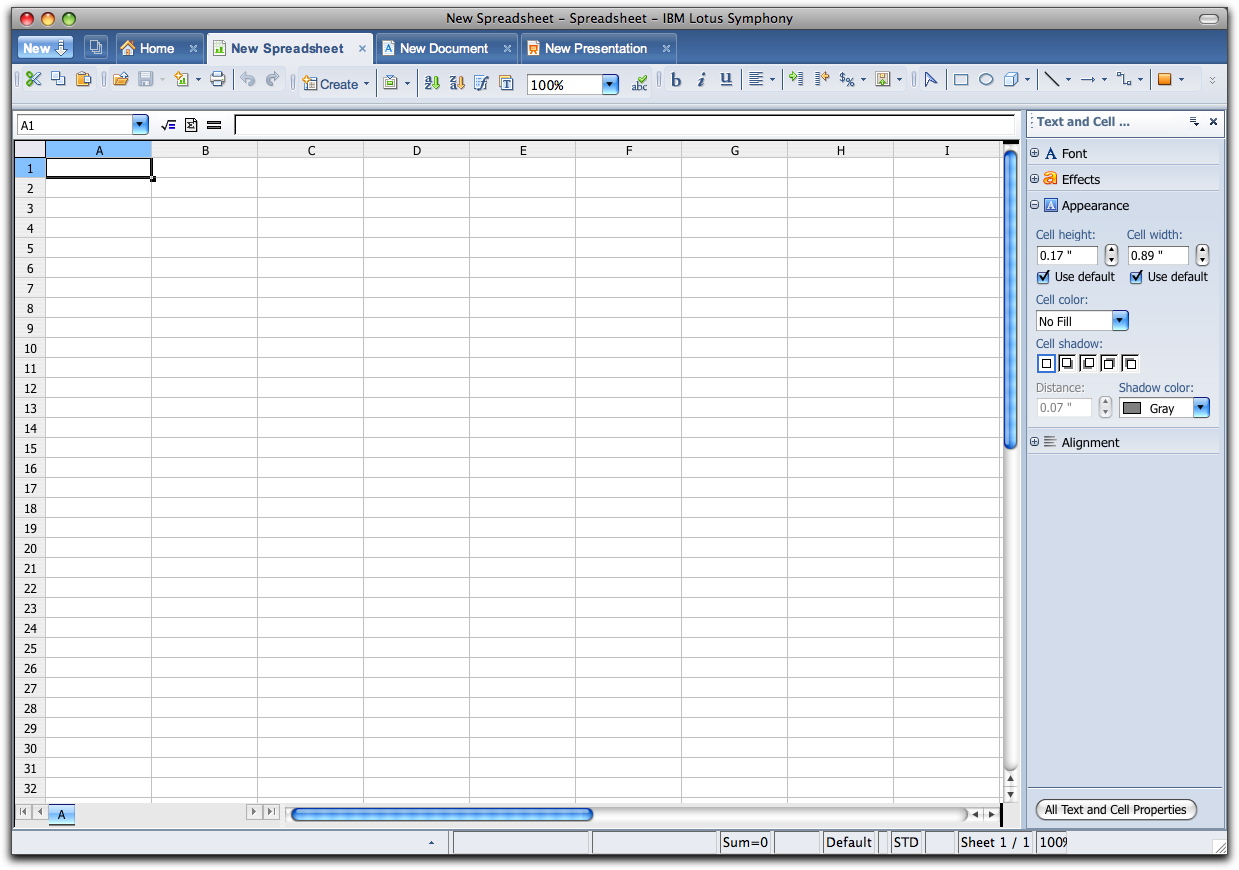 The Symphony workspace is large (selectable) and accessible. The spreadsheet module is shown here. It has all the core functions required to create, edit and save important business documents. For the functioning aspects of personal computing productivity, which are 99% of all users and uses, Symphony is a great price-performance (zero price and effective performance). That makes this product great for the casual desktop user (my mother), or the cost-conscious operation such as is commonly found in education or government.
The homogeneous market for personal productivity application suites is fragmenting significantly. At the free but functional end is Symphony and StarOffice, and at the highly functional, but expensive (if you consider the Apple computer premium as part of the total cost) iWork. The Microsoft Office is the incumbent and will fight to retain these markets on an account-by-account basis, but it may be a tough battle since it has finally agreed to interoperability standards.
We've been migrating Brockmann & Company operations from the Microsoft Office over to iWork. We might have been on a different path years ago if only Symphony were available for Mac (Symphony was only resurrected in the past year). We chose iWork because iWork offers the coolest 3D coloring, shading, lighting and texture effects for our graphics, which form a core dimension of our intellectual property and brand presentation. The operating paradigm is a little different and took some getting used to, but the output quality is definitely there.
This post has already been read 0 times!
Edit