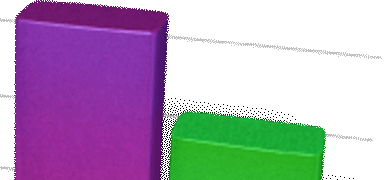 Our unique approach to experience
Research
creates special reports and webinars that educate users on best practices and how to deliver the highest quality communications experiences.
Our unique approach to experience Research creates special reports and webinars that educate users on best practices and how to deliver the highest quality communications experiences.
Users Need Education
Sponsoring our reports presents your brand at the moment of user education and builds credibility and trust with that prospective customer.
Potential users and buyers of business communications products and services most often follow a simple process of education where they learn about the key issues, some subset of possible solutions and ultimately identify themselves as potential customers so they can get a proposal and ultimately make a decision. That education process, in the Internet era happens very quickly and routinely online. Vendor marketing programs to provide the online resources to educate users is both effective, appreciated and well understood by users. That's because users participate in webinars, download buyer's guides and reports that help them quickly become the expert on the technology or service in their company so that they can make effective decisions.
Brockmann & Company reports, webinars and Brainsharks, of which there are over 120 and more being published every month are available for free or paid-for download by end-users. A select few of these reports have been sponsored by market leaders so they can use them in their end user education and capture initiatives. Recent examples of sponsored reports:
The Inter-Company Telepresence and Video Conferencing Handbook – sponsored by BCS, Brightcom, Cisco, iPeak, MASERGY, TC&C Cairn and Tata Communications.
The Value of Video Communications – sponsored by LifeSize and Nortel.
An Emerging Triple Play: Video, UC and Managed Services – sponsored by TANDBERG (now Cisco).
5 Steps to Improving The Audio Conferencing Experience – sponsored by Corporate HiDef, a unit of Citrix Online.
These reports are presented to our community of over 1,500 subscribers and available for download on the sponsor sites or through third party communities. Brockmann & Company research reports incorporate insights on the user perspectives. We frequently poll our panel of over 25,000 business users and capture their views on the consumption, importance, expectations, attitudes and best practices towards dozens of important business topics including:
Video conferencing
Telepresence
Audio conferencing
Web conferencing
PC video conferencing
Mobile unified communications
Email services
Green-ness business practices
Custom Analysis and Reports
Brockmann & Company also prepare privately-published reports, incorporating answers and data segmentation and analysis that can more appropriately inform a vendor or service provider's decision processes.
Contact us to learn more.
This post has already been read 0 times!
Edit