T-Mobile Moves to Accelerate LandLine Demise

I saw the commercial this past weekend, but didn't get the message. It wasn't until I saw the writeup from Steve Taylor on NetworkWorld.com that it dawned on me.
You see, the woman cutting down the telephone pole, even with the voice over didn't give me the SO WHAT? of the drama in the ad.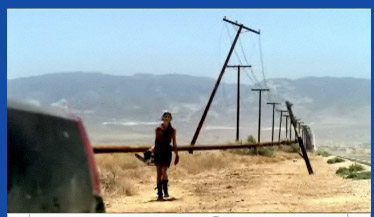 The woman is cutting the landline to her house, but doing it in a provacative way. There is even a warning on TV – don't do this. I guess it's the network lawyers making sure that any electrocuted citizens get no legal satisfaction from the network or the advertiser.
Even still, it wasn't until I read the newsletter about what T-Mobile's research results were of their market trials in Dallas and Seattle that I got excited about this service. I've written about the trial initiation a couple of times in the past, and specifically about UMA.
Result: 97% of consumers using the new national T-Mobile calling plan called will drop their landline service. T-Mobile customers can add T-Mobile @Home service to a qualifying T-Mobile wireless plan (spend $40 and up) and get unlimited nationwide long-distance calling, call waiting, caller ID, three-way conferencing, voicemail, call forwarding and other features like custom ringback tones. The @Home service also allows customers to port their existing home phone number.
The gateway works with any analog phone and must include the WiFi router and a 2-year contract. All for only $10/month.
This is a new benchmark in the commoditization of residential voice services.
This post has already been read 0 times!
Edit