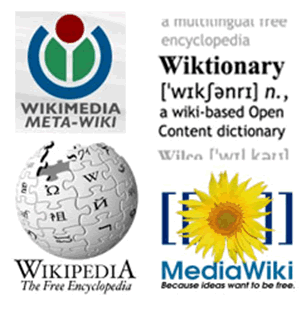 Social networking and collaborative content formats are websites that are open for others to update, add, edit, and share information. The largest and most popular usage of such a site is Wikipedia.  However, according to  an article in the Wall Street Journal on June 3rd, Online Help For Parents Who Volunteer (sub. required), it seems that these types of services are making headway in the education sector as a tool to improve teacher productivity and link them efficiently not with students, but with their parents!
Just a couple years ago, teachers would have to send home sheets of paper with slots that are for what they would like to be done or brought in.  Once and if those forms were returned, someone would still have to figure out who agreed to what, make sure that every slot is filled in by someone, and that not everyone is signed up to do the same thing. Confirmations also have to make the same dangerous journey home.
Now, a series of cloud-based wiki-services have been developed to solve this labor intensive classroom administrative task such as Doodle.com, VolunteerSpot.com, and Youfig.com.  These allow teachers to post plans and detailed requests while parents determine what needs doing and when, what slots have been taken already, can sign up for that duty and signal that their step is complete so another parent can begin their task.  Email reminders are also sent out to reinforce activities and improving the probability that the duty will get done.
It is now just a matter of connectivity and staying connected and up to date and parents can get notified, sign up, and get confirmed instantaneously. The teacher can now focus on becoming a better teacher and not so much about the continuous amount of paperwork to involve the parents. This is another way the web, specifically collaborative content formats are useful collaboration tools for business and education.
This post has already been read 0 times!
Edit