Wireless Milestone – 4 Billion Mobile Devices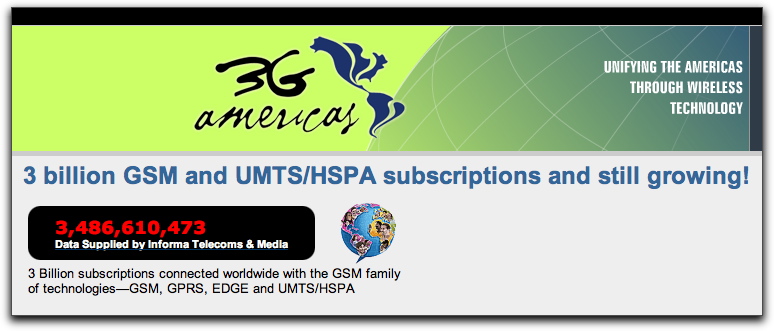 A December 2008 estimate by Informa Telecoms & Media reported by 3G Americas (a wireless industry trade association promoting GSM technologies and services) that there are some 4 billion active mobile devices around the world. This is nearly two devices for every three persons on the planet.
Yet the 3G Americas' website (left) prominently displays an old statistic, from some months ago perhaps? I took this screenshot on January 5. Maybe they don't read their own press releases?
This post has already been read 0 times!
Edit