2008 Collaboration Catalog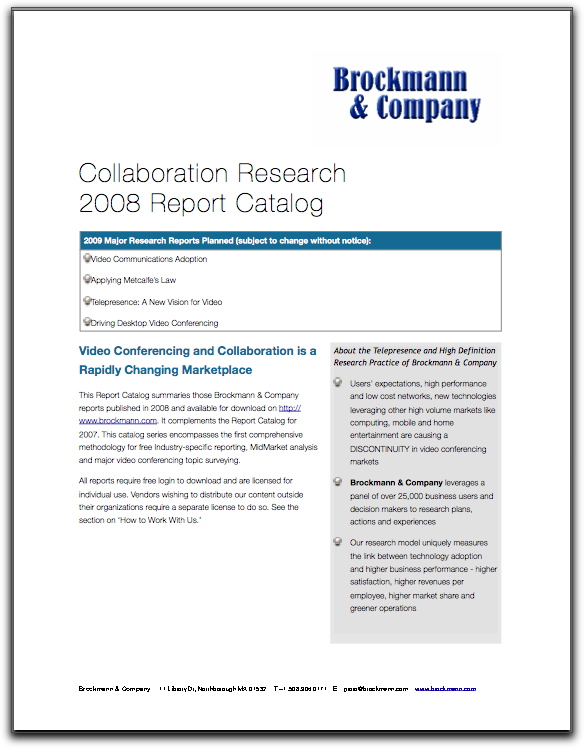 2008 was a very prolific year for Collaboration Research at Brockmann & Company. Nearly 40 reports, perspectives and essays were published on diverse collaboration topics such as:
Telepresence Around The World
Video Conferencing as a Strategic Service
The Value of Video
5 Compelling Reasons for Video Managed Services
An Emerging Triple Play
Audio Conferencing Consumption
Criteria for Selecting Web Conferencing Services
The Collaboration Research 2008 Report Catalog includes the titles, date of publication, a short description of the report and a link to the download page. No login required for this report.
This post has already been read 0 times!
Edit