Brockmann 2009 Collaboration Yearbook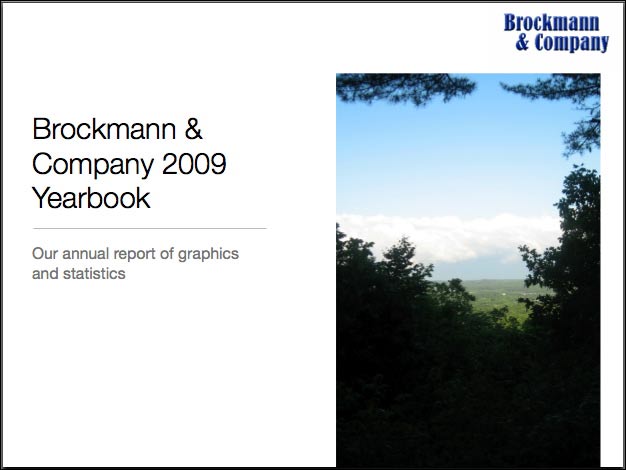 Pictures are worth 1000 words and graphs really are pictures.
Despite the nasty economic conditions that were 2009, Brockmann & Company still produced a healthy quantity of quality, original research. The 2009 yearbook comprising three distinct units for each of our practices – Collaboration, Web 2.0 and Mobile UC – contains dozens of graphs and graphics. This Yearbook, on Collaboration contains 22 pages and showcases the figures used in our Collaboration research reports published in 2009. Among the 9 reports published include Why Video Communications is a Business Best Practice, TANDBERG Users on Cisco-TANDBERG Acquisition Implications and Telepresence 2009.
Check out the other 2009 Yearbook parts: Web 2.0, Mobile UC.
This post has already been read 0 times!
Edit