Brockmann 2009 Web 2.0 Yearbook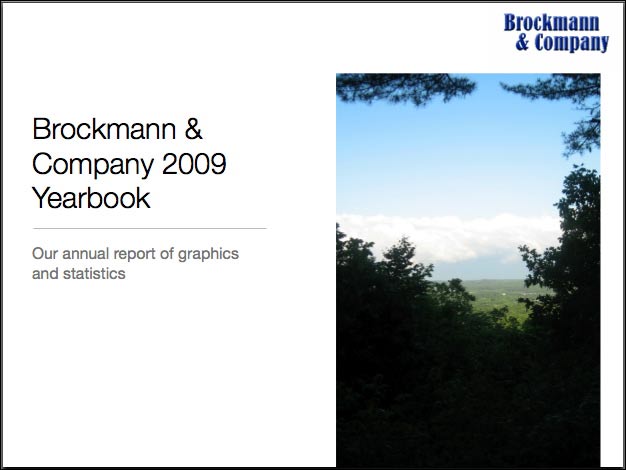 Pictures are worth 1000 words and graphs really are pictures.
Brockmann & Company produced a healthy quantity of quality, original research on the Web 2.0 portfolio of applications in business. Social networks, Twitter, Wikis, Forums and Blogs were of interest in both 2008 and 2009.
The 2009 yearbook comprising three distinct units for each of our practices – Collaboration, Web 2.0 and Mobile UC – contains dozens of graphs and graphics. Because of the large file size generated, we've published the 2009 Yearbook in three parts. This Yearbook, on Web 2.0 contains 31 pages and showcases the figures used in our Web 2.0 research reports published throughout 2009. Among the six reports published in 2009 included the Forums in Small Companies, Forums in Large Companies and A New Class of Corporate Memory: Web 2.0 in Business.
Check out the other 2009 Yearbook parts: Collaboration, Mobile UC.
This post has already been read 0 times!
Edit