Conferencing in… Software, BPO, IT Services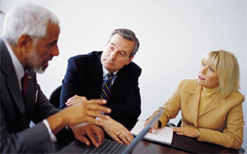 This is the third in a series of industry reports on Conferencing.
Here the Software, Business Process Outsourcing and IT Services industries insights on the use and adoption of audio, desktop and room-based video conferencing, web conferencing and face-to-face meetings.
Top Findings in this report includes:
Face-to-face meetings are the most important collaboration
38% expect length and 64% expect frequency of audio conferences to increase
Reliability is most important factor in decisions about audio conferencing
Ease of operation is most important factor in decisions about video conferencing
Key factors for decisions about audio conferencing and video conferencing are discussed and presented.
This post has already been read 0 times!
Edit