Conferencing in The MidMarket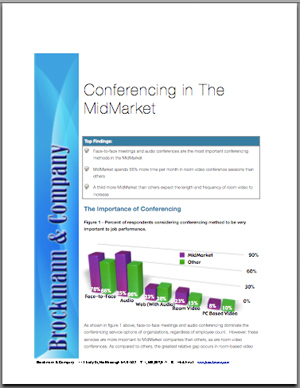 The MidMarket is represented by organizations with 101-1,000 employees. This report reviews the results of our study on business uses of conferencing services.
Key findings:
Face-to-face meetings and audio conferences are the most important conferencing methods in the MidMarket
MidMarket spends 56% more time per month in room video conference sessions than others
A third more MidMarket than others expect the length and frequency of room video to increase
This post has already been read 0 times!
Edit