KnittingQueen v1.1 Now Available in the App Store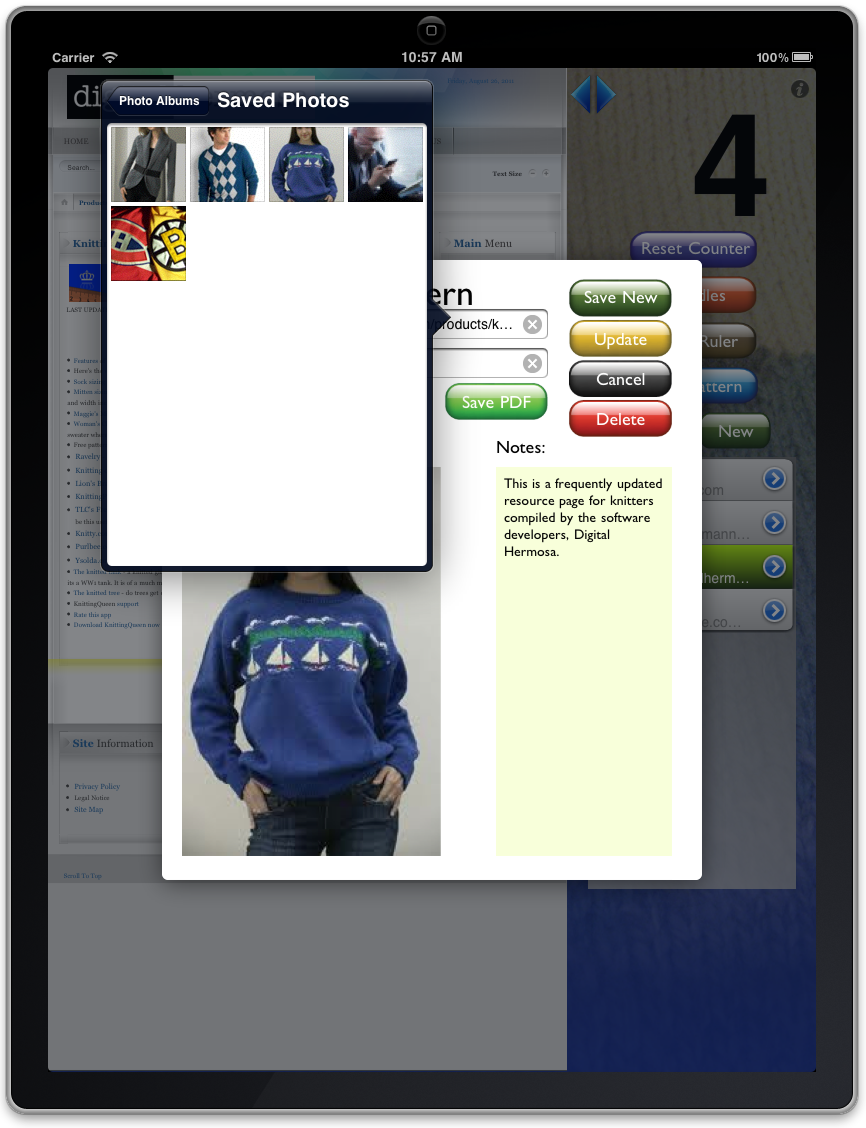 Apple approved the latest release of Digital Hermosa's KnittingQueen, v1.1 for sale in the App Store. The app brings several productivity aids to knitters of all ages and all levels. Key features include:
a pattern viewer for browsing online and offline patterns
a guide bar that keeps the knitters place in the pattern while they continue to knit
a popup ruler measuring inches and mm
a series of needle sizing charts covering US, UK•Canadian, Japanese and Metric needle sizes
in-app storage of patterns and pattern links including space for notes, pictures (with iPad 2) and photos inserted from the photo library
online help, a video and direct connection to the Digital Hermosa help desk
Our goal is to make knitting more fun and more productive allowing knitters to spend more time doing what they love to do.
About Digital Hermosa.
Information technology – the PC, the wireless network and the Internet in particular- have been the driving force in improving worker productivity over the past 25 years. Now, as these technologies are made widely available in consumer markets the truly personal dimensions of these devices need to be explored and ultimately deeply integrated into users' lives and lifestyles. Digital Hermosa is creating apps that address the needs of communities of consumers who are looking to use smart devices to improve their experience with other consumers of their time.
This post has already been read 0 times!
Edit