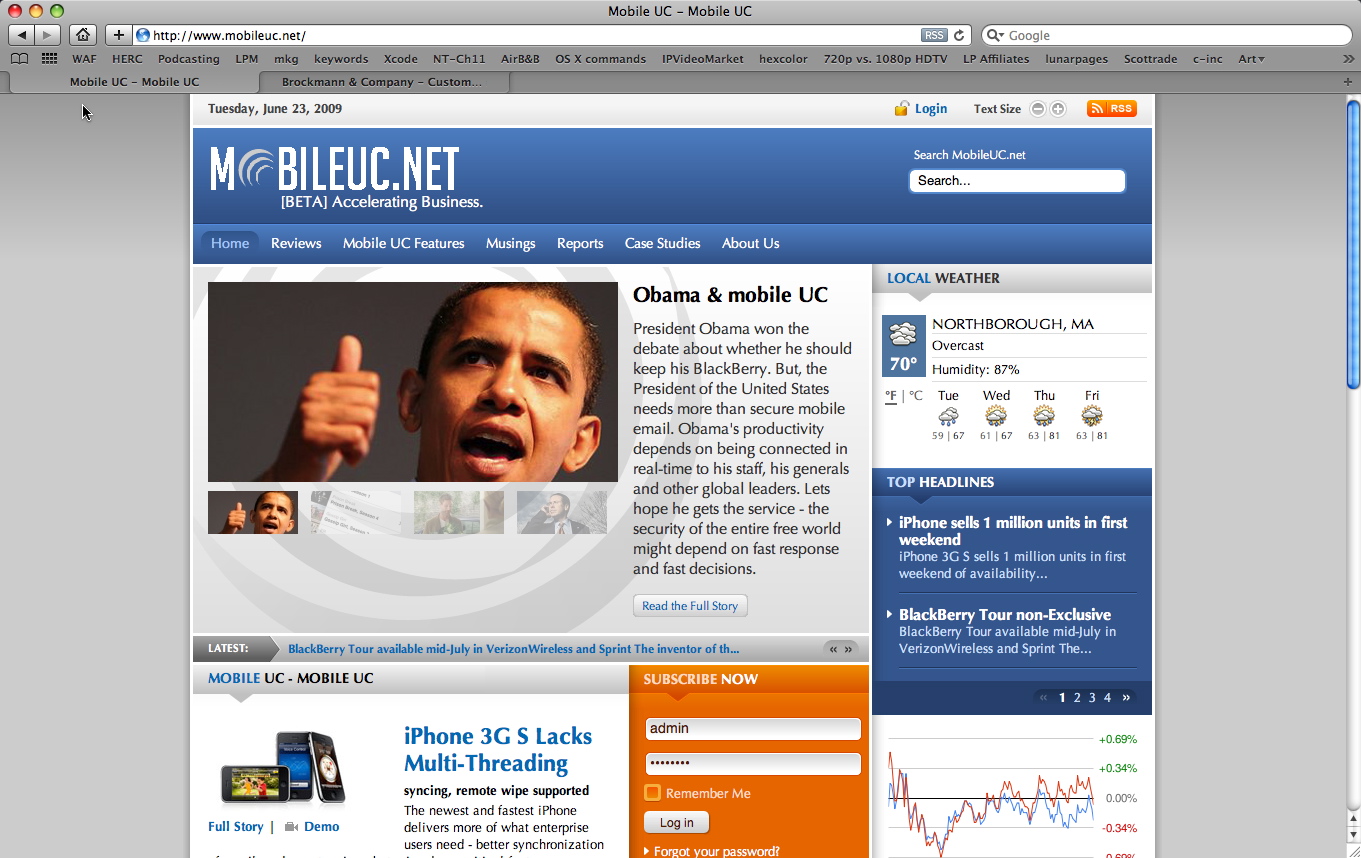 Now in beta, the new Brockmann & Company site: mobileuc.net is looking for visitors, so we can understand what your thoughts are.
Leveraging an entirely new mission and framework, the site promises to become the premier platform for web information about enterprise mobile UC. On the site you will find – a cool weather module (type in your city name to see weather in your area (US cities only)), NASDAQ and DOW stock trackers, and lots of cool headline tools. But, that's only interesting at first glance.
It's the content that matters more to me (and I think to visitors here or there). On the site, we offer reviews of mobile UC applications, infrastructures, devices, products and services. We share research and other reports.
Content is copyright protected and available for licensing. Advertising inquiries welcome.
Check it out: http://www.mobileuc.net.
This post has already been read 0 times!
Edit